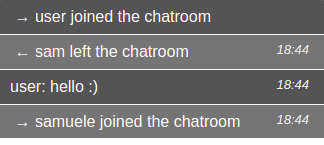 Real-time public and private messaging
Thanks to its real-time nature, Chat 1.0 allows for fast and secure communication between users. You can post a message on the main, public channel, or privately message another user.

Skin selection
Fan of dark themes? Chat 1.0 allows you to switch between a light and a dark colorset, to better suit your preferences and habits. Your selection can be changed at any time, and will be remembered by the system each time you log in.

Powerful moderation tools
Staff members have access to several tools that enable them to ensure users follow the rules. Operators can kick users from the chat or ban them. What's more, the staff can access chat logs to read past messages and can enter the chat in invisible mode (aka ninja mode). Nobody will even know they're online!
---
Clean user interface
Designed with minimalism in mind, the user interface consists of the essential components needed for an ergonomic user experience. You won't have problems finding your way around!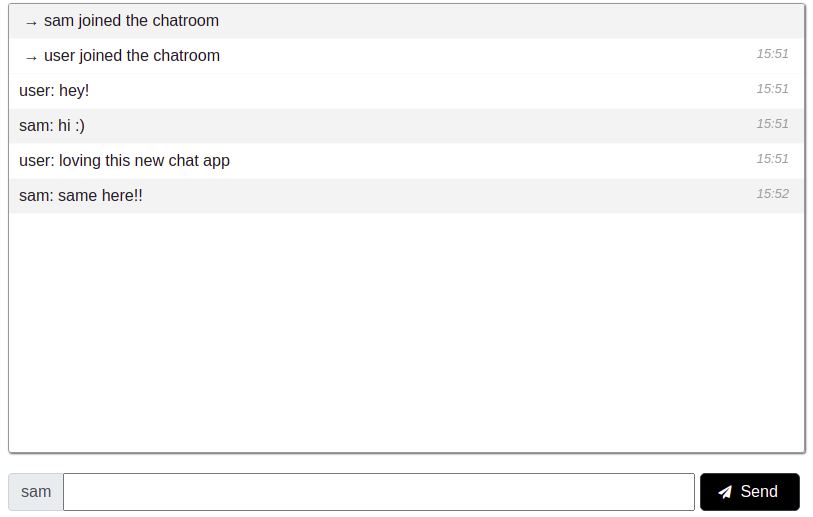 ---
Private messaging features
Chat 1.0 easily allows users to message each other privately by showing a mail icon next to their usernames. A box will be displayed upon clicking on the icon, which will allow you to send a message to the user. Nobody else will receive that message. If somebody sends a message in a channel you're not currently watching, a red dot notification will appear next to the name of that room.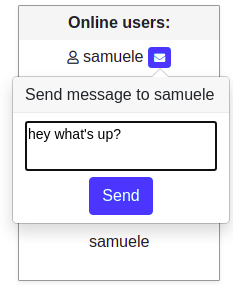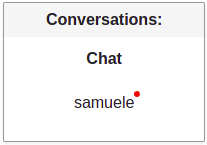 ---
Support for attachments
With Chat 1.0, you can share files just as easily as text messages. All it takes is a click on the paperclip icon next to your text bar, and you're good to go.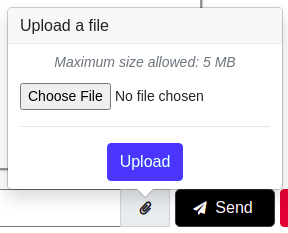 ---
Multi-language support
¿Hablas español? Italiano, maybe? We got you covered! Multiple languages are supported, and are just two clicks away from you. The system will remember your choice on your subsequent log ins.

---
Anybody said ninja?
By just clicking a button, staff members will be able to enter the chat without being seen by other users. They'll be able to read messages that are sent on the public channel and monitor user activity. A become visible button will be displayed on their screen, allowing them to switch to visible mode at any time.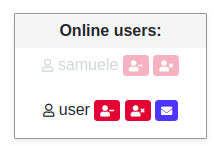 ---